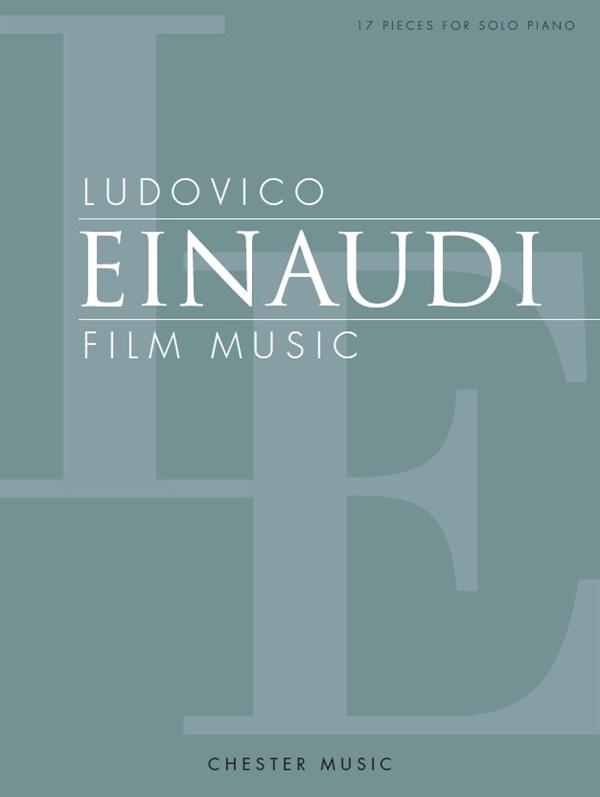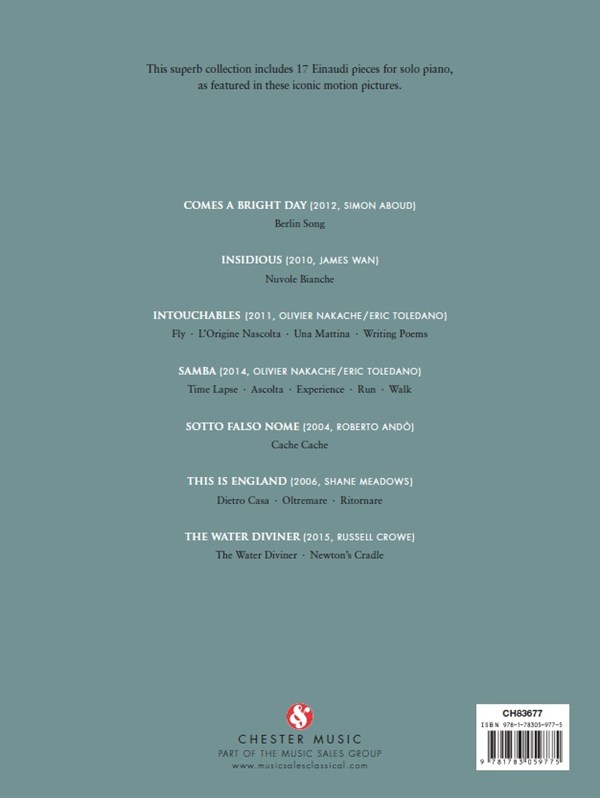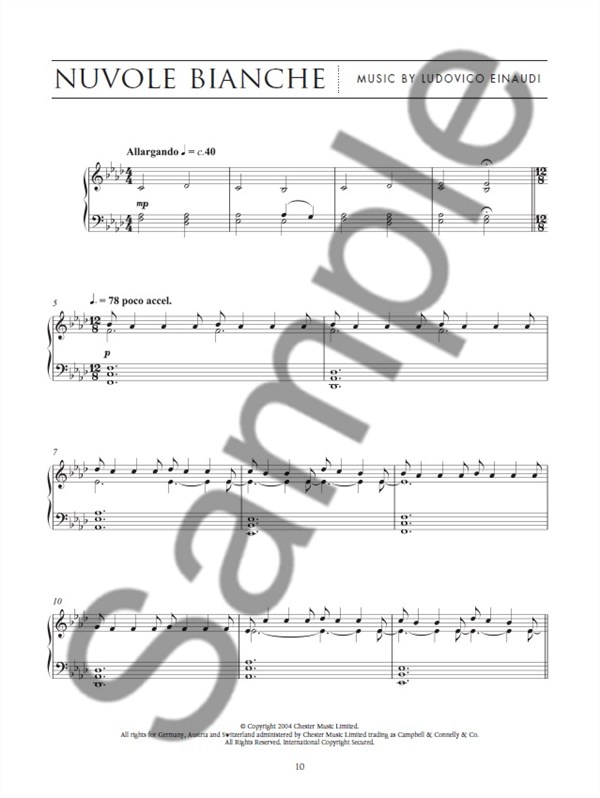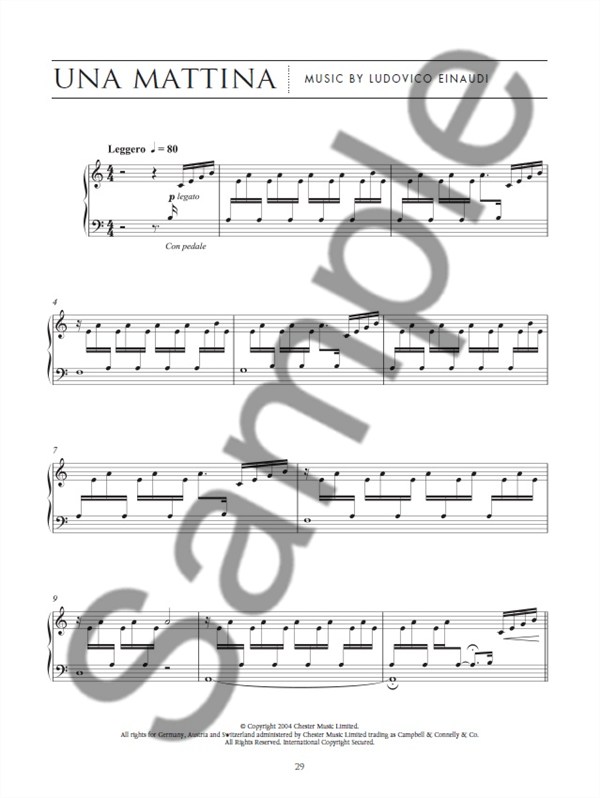 Ludovico Einaudi: Film Music
9781783059775 - Chester Music
Ludovico Einaudi's beautifully evocative music lends itself so perfectly to use in films that for many years directors have been using it to complement their images. 17 of the best examples of his music for film over the past two decades are included here in this Film Music collection, arranged for solo Piano.
Perhaps the most well-suited of all Einaudi's film collaborations have been with directors Olivier Nakache and Eric Toledano on their hugely successful films 'Intouchables' and 'Samba'. From these two films come nine of Einaudi's most wonderful works, including Time Lapse and the heartbreaking Una Mattina. The collaboration that brought Einaudi the most success in the UK was his music for Shane Meadows' 'This Is England'. The songs Dietro Casa, Oltremare and Ritornare are included in Film Music, their stark minimalism fitting for such a fantastically atmospheric film.
Many more of Einaudi's works are included in Film Music, including selections from 'Comes A Bright Day' (Berlin Song), 'Insidious' (the astonishing Nuvole Bianche) and, most recently, his compositions for Russell Crowe's 2015 film 'The Water Diviner', for which he wrote The Water Diviner and Newton's Cradle. Also included is a fascinating introduction to each film, letting you find out about how the song was used as well as learning how to play it. This luxurious collection of cinematic sheet music is perfect for fans of Ludovico Einaudi as well as film lovers who appreciate the power of a marriage of music and image.


The Einaudi sheet music that's included in Film Music is printed on high quality paper in a lovely volume, with accurate transcriptions and crisp engravings. The book itself and the emotive contemporary classical music inside will ensure that you won't take this off your music stand for a long time. Einaudi's Piano music draws its influence from a number of sources, but the style is uniquely his own. His music and its suitability to film and television has led to international popularity and, consequently, has inspired a vast number of pianists to play this incredible music themselves.
With Ludovico Einaudi's Film Music, you can learn 17 of the composer's pieces from his most popular work in film, letting you remember where you first heard the heart rending melodies of this contemporary classical superstar. A masterclass in film composition, Film Music is an essential songbook for all pianists.

Innehåll:
Ascolta
Berlin Song
Cache Cache
Dietro Casa
Experience
Fly
L'Origine Nascolta
Newton's Cradle
Nuvole Bianche
Oltremare
Ritornare
Run
The Water Diviner
Time Lapse
Una Mattina
Walk
Writing Poems
Artikelnummer
188204

EAN/ISBN/ISMN
9781783059775

Instrument
Pianosolo

ISBN
9781783059775